PALPUS
PALPUS - "Stars 'n Portals" released!! (v. Alpha4)
---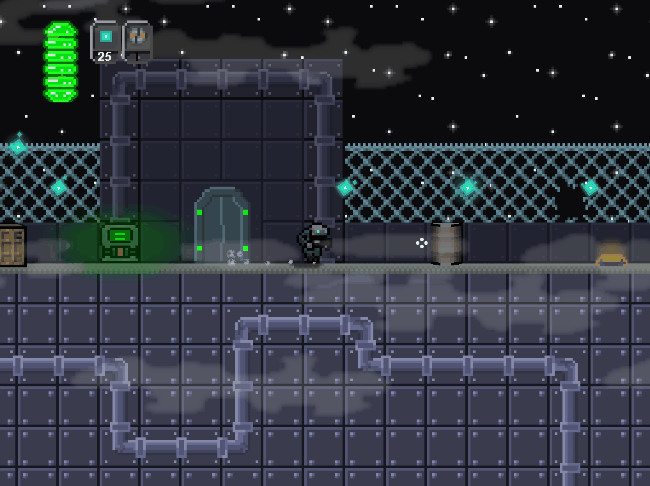 Hi there guys! Here comes another juicy update to PALPUS!
This Update focused mainly on fleshing out that Endless Mode and some "Game Juice" things.
I also added a second control scheme for Keyboard-Controls (WASD) You can basically play with one hand now!
Just press any of WASD to activate it!

NEW STUFF:

- Improvements to the Environment: Parallax Jungle tiles, Night skies
- New City Tileset for the city levels (duh)
- Better visualisation of shield health (no annoying numbers anymore "85,5%")
- Enhanced tutorial

- Added some new crazy music tracks!
- Items now get automatically collected after buying
- Added Indicators and Tips in unclear situations

NEW ENDLESS MODE STUFF: (more stuff? holy sh*t!)
Endless Mode now features portals and several different Arenas.

You have to fill the Killmeter before it goes back to zero by killing enemies as fast as you can! If you made it, a portal to another random arena will appear. After some portal-jumps you will be rewarded with Gun- and Grenade Upgrades.
Everytime you enter another Arena, your enemies will become tougher and the Killmeter will become harder to fill up!
I hope I covered all the changes so far. Until next time!
Meister Palpus <3

Files
PALPUS-ALPHA 4 "Stars 'n Portals-Update" [ZIP]
27 MB
Apr 02, 2018